Those who have read my testimony know that when I received the Holy Spirit, I went home after a study where the teacher went down the list of gifts found in scripture, talk about being set up by God.
1 Corinthians 12:1-11
(1)  Now concerning spiritual gifts, brethren, I would not have you ignorant.
(2)  Ye know that ye were Gentiles, carried away unto these dumb idols, even as ye were led.
(3)  Wherefore I give you to understand, that no man speaking by the Spirit of God calleth Jesus accursed: and that no man can say that Jesus is the Lord but by the Holy Ghost.
(4)  Now there are diversities of gifts, but the same Spirit.
(5)  And there are differences of administrations, but the same Lord.
(6)  And there are diversities of operations, but it is the same God which worketh all in all.
(7)  But the manifestation of the Spirit is given to every man to profit withal.
(8)  For to one is given by the Spirit the word of wisdom; to another the word of knowledge by the same Spirit;
(9)  To another faith by the same Spirit; to another the gifts of healing by the same Spirit;
(10)  To another the working of miracles; to another prophecy; to another discerning of spirits; to another divers kinds of tongues; to another the interpretation of tongues:
(11)  But all these worketh that one and the selfsame Spirit, dividing to every man severally as he will.
After being filled with the HOLY SPIRIT I went through the list asking God for all the gifts, what was the worst that could happen,  HE say no?
Concluding with praying for the salvation of my Mormon and Catholic family members I closed with in Jesus precious name amen closing.  A closed my eyes and got quiet.  I was filled with a joy I had never known could exist.
My sin had been taken away and HE could now reach me.
He then asked, "Is that all?"   My reply was,  "Why is there more?" HE laughs and says, "Is there more?" I say. "Give me whatever I need to bring in your harvest."  He says in a loud voice,   "DONE!"
It was a complete setup on HIS part I fell right into it!
A few days passed, and I went to bed with my new relationship Jesus. While laying quitely I heard a word that made no sense to me, and I spoke it out then came another and another and I was excited.  I can say with all surety it was an intimate moment with God it was from God and not from some seminar where I am being led to believe I am getting the HOLY Spirit.
Many religions can speak in tongues for the Pentecostal its not about the word of God it's about the gifts. I think the crop circles reveal that the word takes a back seat to the gifts.  Again why is it those claiming they have the HOLY SPIRIT Power in their lives gravitate away from the word people who need a good dose of the Spirit and drift to the ones who have taken over the world for their god by hiding the word and controlling the global outcome by using their vast wealth?  It's not the Jesus of the Bible they are backing at the moment.
God allowed his enemy to gather back the stones he lost only to take them away again and give them to the faithful saints while observing to which the most loyalty and to which kingdom that allegiance lies.    Will heaven be safe with those who would bind the hands of Jesus and crucify him daily?  Is Christianity measured in intimidation does the Church grow by threatening the families of people who do not side with them?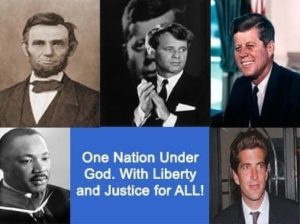 The devil kills his own and when their human souls he doesn't blink an eye.
What did David mean in Psalm 56:1-2?
You want a great revival you honor the word of God not dishonor it by siding with the New American's who look like Older Germans! Is this what we want Jesus to come back too?
God has a plan and we should honor it. The only peace plan is the one HE has written into creation!
My first soul winning was a Computer Engineer working at WANG laboratories.  He always saw me sitting at lunch and at our designated breaks with my pocket Bible in my hand while he was always sitting and reading technical manuals. He came up to me and said you seem very involved in your Bible and I said this is the technical manual for life and it began a friendship.
I led him to Jesus; he led his wife and children to Christ.  Now I was attending a Baptist Church at the time in 1982 as a brand new babe in Christ. My teacher/disciple introduced me to the First Baptist Church  at the time I thought nothing of a division in Baptists so when I went to take him to a Church I found a Baptist Church for him,  here I was introducing him to Jesus HIS savior and Lord, and our biggest  confrontation was over the gift of tongues.
I thought his preacher was excellent the message uplifting and devil stomping I gave him two thumbs up. Then I found out his Baptist Church was a Southern Jerry Falwell Baptist Church and mine was an American Baptist Church that partially embraced the gifts mine through the course of time went through a lot of trouble to eliminate the HOLY SPIRIT back down to a trickle because of the uncertainty of what was and was not of God.
I knew my gift came to me in an intimate moment, not at a seminar or a group of individuals that made me repeat their words. Why do I have an issue with this because it is true the devil imitates and duplicates. While I know, it was the voice of God speaking directly through my new Spirit man and by doing so, I was able to discern HIS voice over the voice of others.
My friend insisted it was ecstatic speech as taught by his church and claiming a work of the devil and knowing what I know now,  I see it is true.  It explains why birds of a feather flock together and why many of them will find themselves left behind to become one of the beheaded saints of revelation.
1 Corinthians 12:10 to another discerning of spirits; to another divers kinds of tongues;
He did put those two gifts pretty close to one another.
Enoch walked with God and traveled above the Earth and writes about it in his book which survived with Noah aboard the ark.
Water defied gravity at the parting of the red sea.
Elijah was taken up by a flaming Chariot.
Let's not forget about Iron ax heads floating.
2 Kings 6:1-7
(1)  And the sons of the prophets said unto Elisha, Behold now, the place where we dwell with thee is too strait for us.
(2)  Let us go, we pray thee, unto Jordan, and take thence every man a beam, and let us make us a place there, where we may dwell. And he answered, Go ye.
(3)  And one said, Be content, I pray thee, and go with thy servants. And he answered, I will go.
(4)  So he went with them. And when they came to Jordan, they cut down wood.
(5)  But as one was felling a beam, the axe head fell into the water: and he cried, and said, Alas, master! for it was borrowed.
(6)  And the man of God said, Where fell it? And he shewed him the place. And he cut down a stick, and cast it in thither; and the iron did swim.
(7)  Therefore said he, Take it up to thee. And he put out his hand, and took it.
Jesus walked on water,
Jesus was lifted up in the sight of all who watched taken into the clouds of heaven.
There is more evidence in scripture concerning levitation than handfuls of people being selectively slain in the spirit.  I say we can draw them into the church by levitating people it's after all in the Bible.
We can call it the Christ Assembly of the Lofty Levitation place the first one in Manchester England.
So the call sign would be CALL ME!
Jeremiah 33:3  Call unto me, and I will answer thee, and shew thee great and mighty things, which thou knowest not.
I have a Pentecostal pastor who thinks we can get them in the church with a dental plan he said he witnessed a person's tooth healed.
I want them to come to know Jesus and honor the word of God I am not trying to end whatever gift you believe you have but one must really be more discerning to what is counterfeit and are you sure it is from God or a seminar?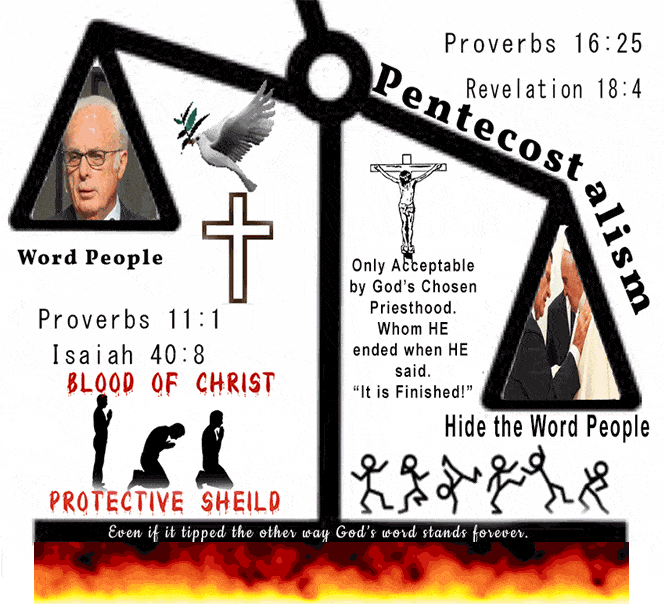 Bless you in Jesus name
Brother Abel