In 2008 we had an opportunity  to place a war hero in office a man with character who would have sought wise counsel from men noble in the cause of making America great.  Our Vice President could have been a woman one who loved the Lord and did not deny HIM before men.  In fact,  both candidates loved the Lord. So why did they not win the Presidency in 2008?
The side they were up against were wealthier and more ruthless than true Christians. They used throughout history intimidation and fear to secure their positions. If they cannot win fairly,  then they will steal , kill and destroy to get what they want.  John F. Kennedy tried to warn us about them when he gave his speech concerning secret societies and secret oaths.
Germany was destroyed because they began the reformation the devil likes to show us who's boss. He has an army serving him. I would like to show him he is not and set his army free.
Senator McCain is from the State of Arizona and because I watch closely for the signs of Christ's return I pay close attention to every detail.  Like for instance,  where his office is in Phoenix Arizona.  A Phoenix is a mythical bird that rises up from the ashes and was used to represent resurrection in the early church. During his 2008 campaign,  the Democrats spoke of him owning seven houses a Biblical number of homes and caught my attention to look closer to the story of this mans life. In Phoenix, March 13, 1997 lamps of light were observed by millions of eye witnesses some stated they seen five, while others claimed seven. Lamps of light made the following circles in the same year.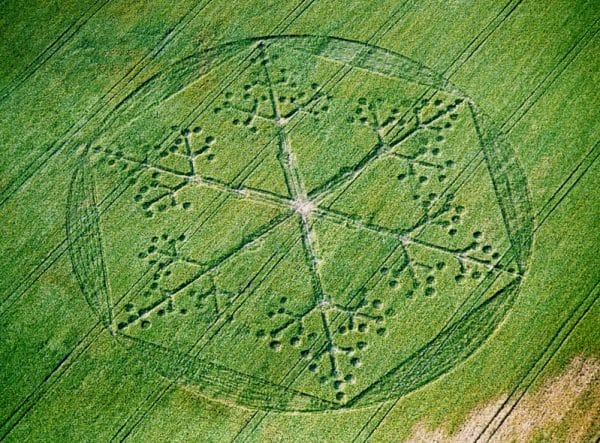 A Phoenix is a mythical bird that the early church used to symbolize resurrection.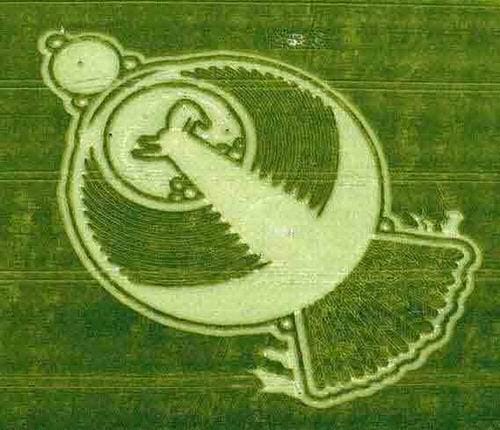 I know men of quality and distinction they are not hard to spot.  In the Protestant church, all believers are saints both men and women alike. We do not take the attention off Christ we rather place it all on HIM.
Saint Senator McCain was a prisoner in Vietnam he had resources in the states people in political office in Washington.  He could have gone home; instead, he remained to let others go free in his place. He endured torture as he led others to faith in Jesus Christ.  In 2008 he gave up his seat for President for Obama at the request of powerful people who would have taken his life or the lives of others he loved.  These same people incited the wars we have all had to endure. John F. Kennedy was killed in order to escalate the war John McCain found himself in. These men are monsters encased in flesh and need to be dealt with by fire and shown the gallows that they built for themselves intended for us.
Every time we try to do peace with Israel any other way than G-d's we encounter financial disaster. Isn't it time to do it G-d's way?
At Saddleback in front of millions of Christians,  the esteemed Senator demanded we dig for oil here rather than give 700 billion dollars to terrorists.  That same amount left America 30 days later.  The Democrats took the bait.  Again he sacrificed his spot to expose and release billions of prisoners held by the dragon and his church. For why did G-d through the Catholic Church need to buy the presidency and place a false Messiah to a lost people prove? They do not know G-d or they would have known HIS peace plan. They are into Christianity only for the money it provides them most of it coming from their investments made by the Rothschild banking firm.   Rothschild means "Red Shield" and what an appropriate picture of the Church of Rome they hide behind the blood and never washed in it.
Protestants do not canonize saints and we believe talking to the departed is a sin as it is written in G-d's Holy book the Bible known as necromancy.  Man was made lower than the angels and we are not to call on angels or worship them. So men who have died should be out of the question as well.  G-d want's to communicate to you directly through his Son Jesus Christ the more of Christ and his word in you the better you will hear from G-d.  Not just be a hearer but a doer of the word.
Saints canonized by a  particular church would not have been made so. Had the priesthood remained destroyed as G-d wanted it to be?  For the true Jewish priesthood was there only to offer up the sacrifice until the perfect and only acceptable sacrifice came. Jesus ended the madness of men seeking positions of power over others.  HE established a better church one of serving each other,  rather than being served.
The priesthood was begun by the devil and ended with G-d revealing the true priesthood and what pleases him. Sin requires a blood atonement the final sacrifice of the Son of G-d finished the priesthood once and for all. It was made so for nearly 300 years.
Ephesians 4:11-15  And he gave some, apostles; and some, prophets; and some, evangelists; and some, pastors and teachers;  (12)  For the perfecting of the saints, for the work of the ministry, for the edifying of the body of Christ:  (13)  Till we all come in the unity of the faith, and of the knowledge of the Son of G-d, unto a perfect man, unto the measure of the stature of the fulness of Christ:  (14)  That we henceforth be no more children, tossed to and fro, and carried about with every wind of doctrine, by the sleight of men, and cunning craftiness, whereby they lie in wait to deceive;  (15)  But speaking the truth in love, may grow up into him in all things, which is the head, even Christ:
John McCain has a great reward awaiting HIM in heaven G-d used him to expose the wicked men behind America's power.  He proves to us the system is rigged and is a system of corruption and Popery.  This man is a distinguished servant of G-d who gave up greatness and position to set captives free. What he has done does not go unnoticed by me or my Father in heaven.
The angels and I love John McCain and hate the traitors who sided with the harlot.
G-d bless the winners.
B. Abel