And the ten horns which thou sawest are ten kings, which have received no kingdom as yet; but receive power as kings one hour with the beast. Revelation  17:12
The featured image is a three-tiered chessboard we are going to do this final game on a ten tier chessboard.  The idea for multidimensional chess was the brainchild of Ferdinand Maack (1861–1930).
He was a German doctor, inventor, and occultist. He invented Raumschach, the classic 3D chess game, first described by him in the Frankfurter Zeitung in 1907. He promoted the game with demonstrations, articles, specialist magazines, and several books. He founded the Hamburg Raumschach Club in 1919, which remained active until World War II.
The image below is the one we find in the television series  Star Trek. If you have been following along, you know the Star Trek insignia was an occult symbol, and Jack Parson's who talked to demons founded NASA's JPL   Laboratories on October 31, 1936.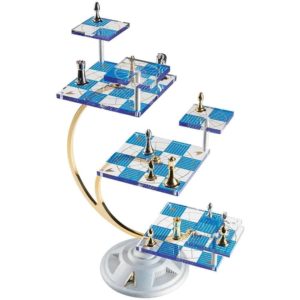 If good looks evil and evil is made to look good in the engineering of Satan's kingdoms done by him,   Then how did God go about having HIS word written so that  HE  gains the most souls in the last days?
If the enemy and his cohorts began the game, no matter how difficult they make the games, God will always master it or give someone the ability who can to give HIM the glory after all that's what we are here for to bring God glory.
Have you seen Amazon 's production of "Good Omen's"   where the Antichrist has not come forward, and all the horses for Armegeddon are lined up?   It was not God who inspired that show to be made that's an attack on me. Those who know me know I do not have cat-like eyes and am nothing like the culture of darkness has made me out to be.
Though we can understand his fear, people fleeing to the foot of the cross is not something he and his ministers of righteousness want to see.
Chess this complicated can only be played by a master creator. Donald Trump may be on the chessboard, but he is not the master's piece.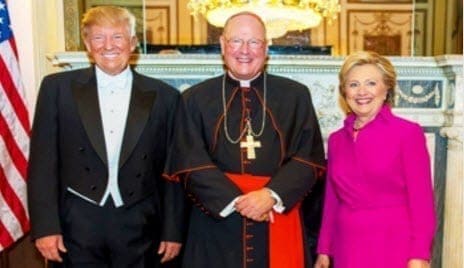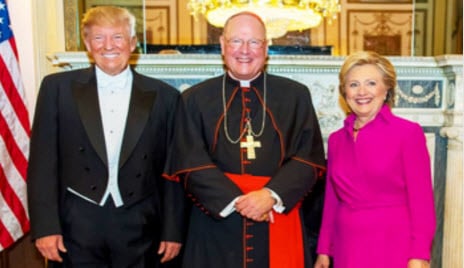 When you own all the horses in the race! Expect evil to have a hand in it. There is no Democrat-Republican. There is only now since 2008 the Vatican who tried to create a false peace using Obama as their Messiah to the Muslim world.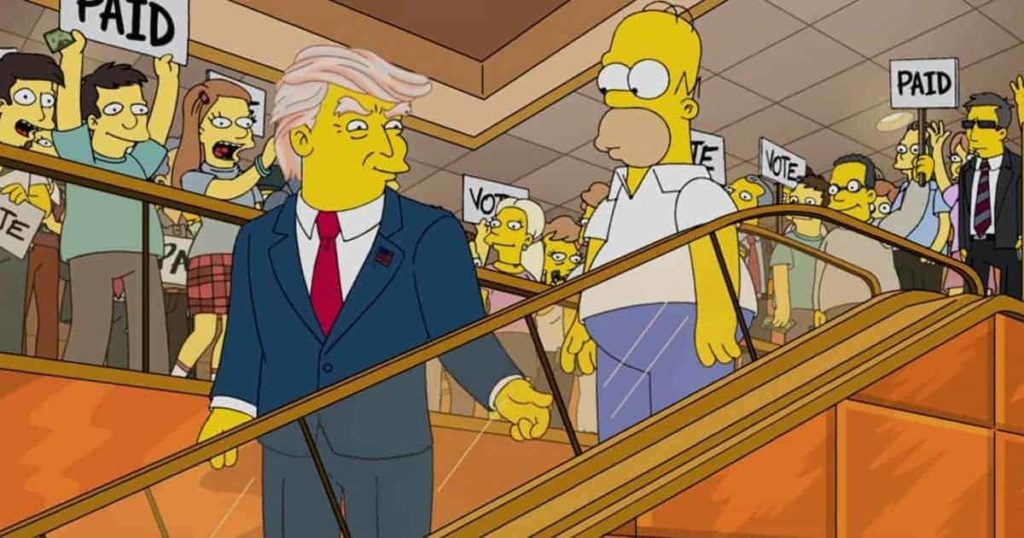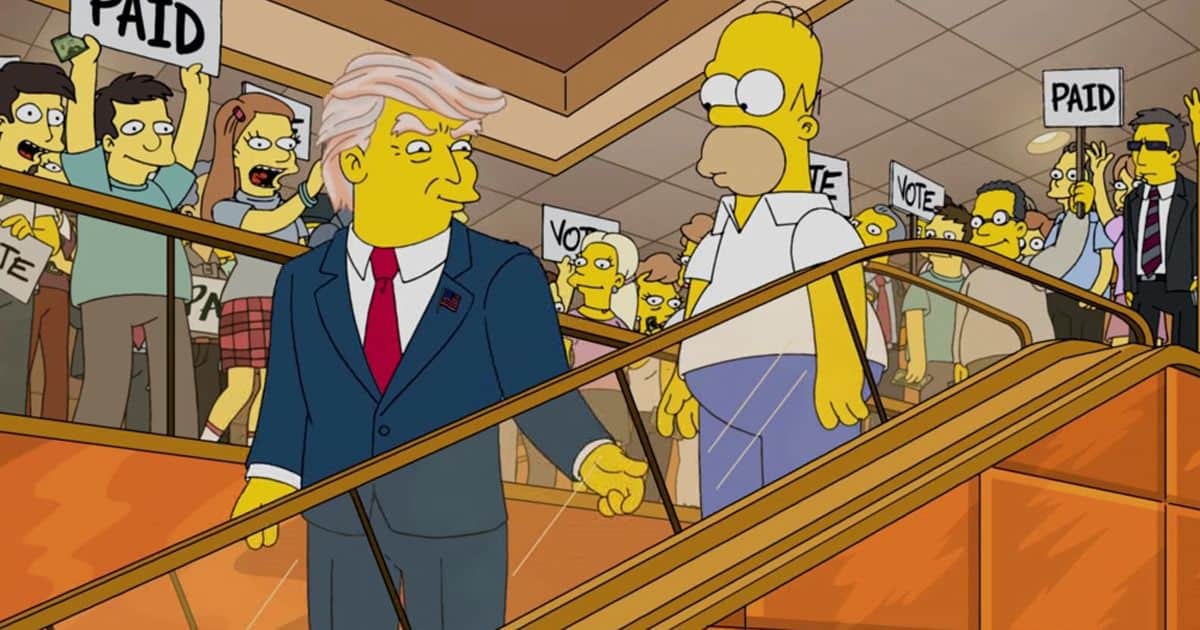 Donald was educated in Jesuit run schools and has a background in Catholicism. With enough love and understanding, we can set him free and make  HIM  into a  KIng for the KIng.
Jesus is coming back, and we all really need to be ready for that, but 777 does not arrive until 666 has his full seven-year turn, and Jesus gave HIS church a short time to get all the players in position.
Trust me on this when I say Donald is not truly a "Born Again" believer HE has not cut his strings from his masters who are not Christian at all. Because if they were, then they would know the priesthood is not part of the  NEW COVENANT  with God.
Serious students of scriptures would know why God desired the one in Jerusalem after Christ came to be scattered to the four corners of the earth.
They would also know why, at the end of the age, God brings them back to Israel.
If I were a colossal Church and had knowledge of the word of God, I would not have a priesthood, and  I would stay away from the colors of Scarlett and Purple.
I 'm just saying.
The image below is a  crop circle of dice. Albert Einstein said  God does not play dice with the universe, and that is why we have this design made by God in England. If he were to play dice with the Universe, it would always come up the way HE wanted it to.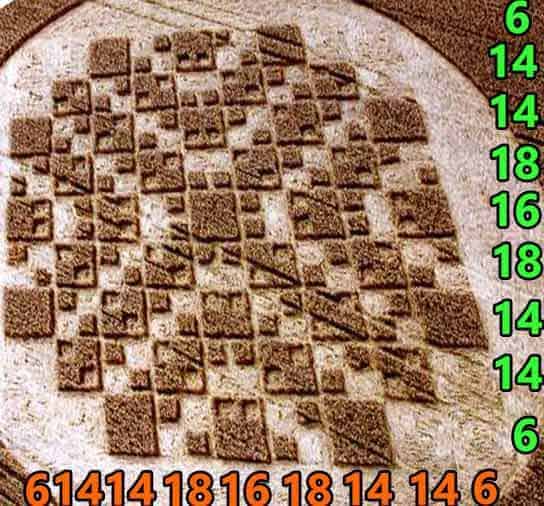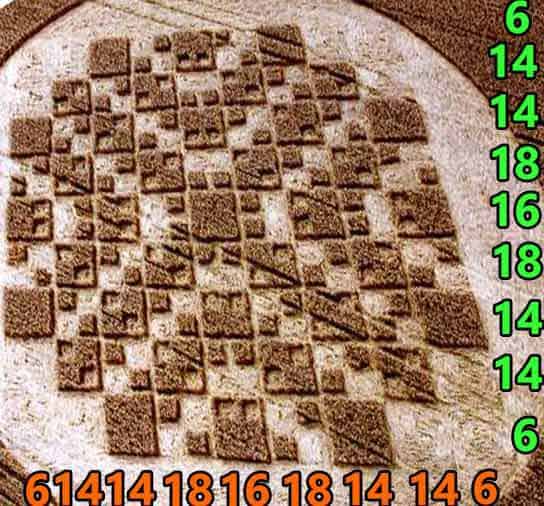 Each side adds to 120 and 120 squared  is 144000
Psalms 120:1-7 KJV
(1)  A Song of degrees. In my distress I cried unto the LORD, and he heard me.
(2)  Deliver my soul, O LORD, from lying lips, and from a deceitful tongue.
(3)  What shall be given unto thee? or what shall be done unto thee, thou false tongue?
(4)  Sharp arrows of the mighty, with coals of juniper.
(5)  Woe is me, that I sojourn in Mesech, that I dwell in the tents of Kedar!
(6)  My soul hath long dwelt with him that hateth peace.
(7)  I am for peace: but when I speak, they are for war.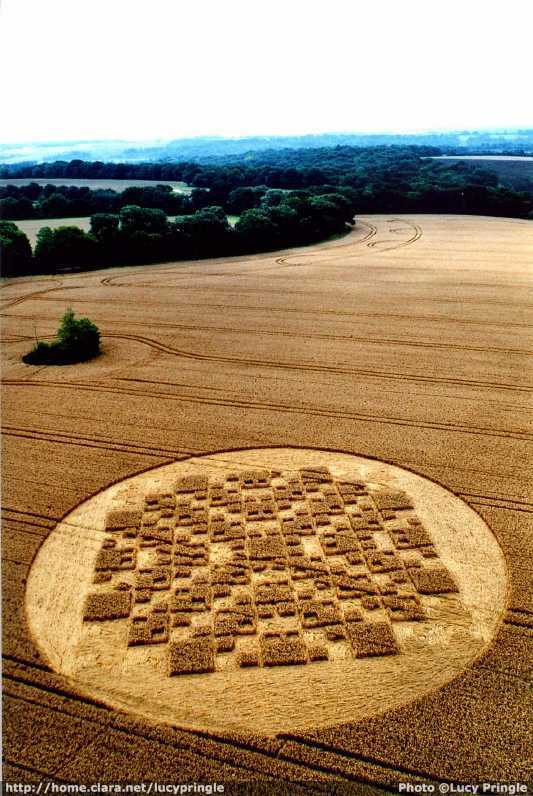 Each side adds to 120 and 120 squared  is 144000
When we add  120+120  and go to 240 chapters beginning with Psalms, the heart of David towards the gospels the heart of God. We stop at  Isaiah  39:1-8  guess who showed us the treasures of his house?
Did you know God loves you?  Yes, we are talking to you! These crop images were done to keep you from ending up with the demons of hell.
Angels, as seen on NASA videos, the people are standing in the sun as it seems to be enlarged like a lake of fire and the members-only area. Only those who come under and are washed in the blood of Christ can enter that area. The rest are demons not allowed in shaped as parasites.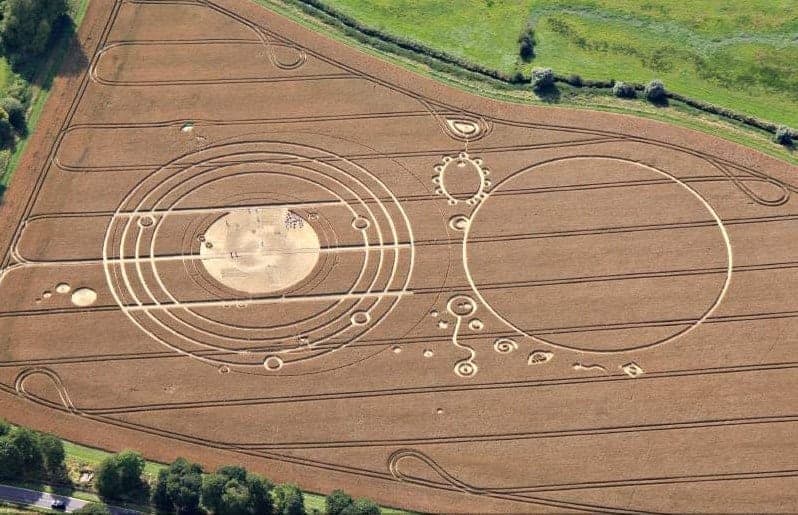 Jack Parson's and Stephen Hawking wish they made better choices.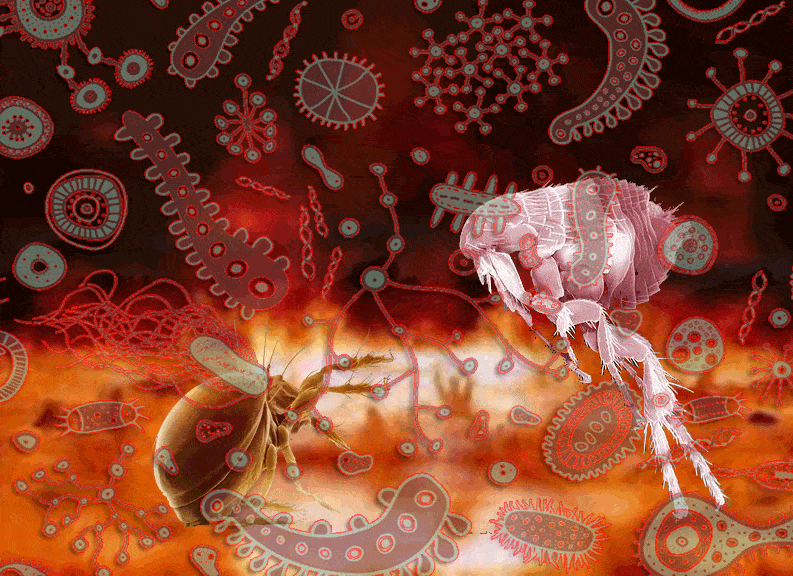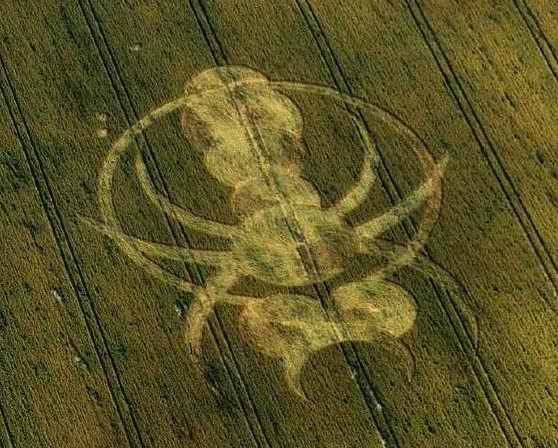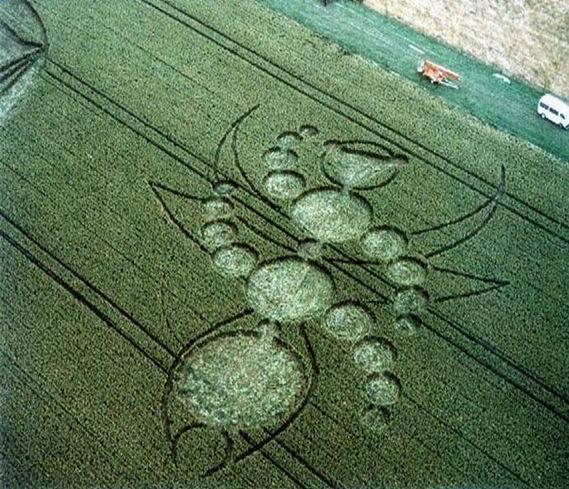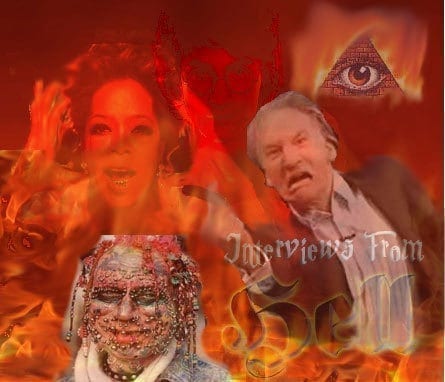 The image below is a Pentagram, our Pentagon, and war room depicting five of those Kings Kingdom's each King gets to choose five players in their field of expertise. Those five, in turn, allow their five to choose eight players of the same gifted works.
One five-sided star surrounded by five others by the way the numbers here point to the wars found in the books of first and second Kings.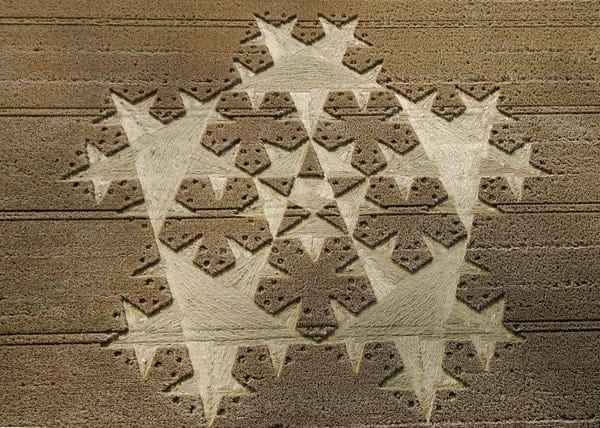 Who are these five kings?  They are men who have not been deceived by the harlot who does not stand with those who offend the Jewish people but seek to win them to Christ.  They are elect and can see the truth and know what the difference between good and evil is; they do not call evil good or vice versa.
Proverbs 11:1
The enemy has his five kings in place  Christians need to get theirs in place. I have found three men who fit the criteria with two to go. Having a degree in theology is not necessary because most of those who do defend the harlot and have been made into her protectors educated by her priests.
So knowledge does not trump real relationship with God. Those who are in a relationship with God would know the devil does not want the word to be opened to the world or five spirit-filled Christians moving to the top of the pyramid. This would turn his world upside down, and darkness would not want that.
Spotting his ministers of righteous on those two fronts makes this easy.
I became like Hosea and lost my beloved because of sin that entered into the leadership of the church, and within my own life, I can't give them all the credit.  I was then immature in the things of God.
When I lost her in divorce, I had only seven years in Christ. I then committed my time to serve HIM and understand HIS word. I left the church where I was married to seek a church mature in the spirit of God. I was 30 years old, and with seven years of Baptist under my belt, I began attending a Church that was advanced in the gifts. However, still a little ignorant to the harlot and her people within their church, which spells disaster, it is the reason most churches divide it is because of her influence in them and the double-mindedness they bring with them.
It is the tares among us that cause the divisions, the self-righteousness the pride they carry HIS people perish for the lack of understanding and knowledge.
When I got saved, I was told to dispose of the spiritual influences that appealed to the flesh and had occultic overtones such as the music I listened too by spirits that were not serving God. The same went for religious idols and tokens that had darkness attached to them. I was told that even having a book of Mormon in my house would attract evil spirits.
Psalms 1:1-6 KJV
(1)  Blessed is the man that walketh not in the counsel of the ungodly, nor standeth in the way of sinners, nor sitteth in the seat of the scornful.
(2)  But his delight is in the law of the LORD, and in his law doth he meditates day and night.
(3)  And he shall be like a tree planted by the rivers of water, that bringeth forth his fruit in his season; his leaf also shall not wither; and whatsoever he doeth shall prosper.
(4)  The ungodly are not so: but are like the chaff which the wind driveth away.
(5)  Therefore the ungodly shall not stand in the judgment, nor sinners in the congregation of the righteous.
(6)  For the LORD knoweth the way of the righteous: but the way of the ungodly shall perish.
Ecumenism
The ecumenical movement is the brainchild of the Roman Catholic Church. This moment gained momentum during the Second Vatican Council held in Rome from 1962 to 1965. The primary purpose of the ecumenical movement is to draw individuals, groups, and churches back into the Roman Catholic religious system. The eventual goal is to enslave all people under the Roman pontiff as head of the "Universal Church." The movement employs various techniques that range from joint declarations of faith to stadium events filled with people from various denominations. All are encouraged to be united through emotional experiences instead of Biblical truth.
The scripture clearly warns the bible believing Christian in 2 Corinthians chapter 6:14 Be ye not unequally yoked together with unbelievers: for what fellowship hath righteousness with unrighteousness? And what communion hath light with darkness? 15 And what concord hath Christ with Belial? or what part hath he that believeth with an infidel? 16 And what agreement hath the temple of God with idols? for ye are the temple of the living God; as God hath said, I will dwell in them, and walk in them; and I will be their God, and they shall be my people. 17 Wherefore come out from among them, and be ye separate, saith the Lord, and touch not the unclean thing; and I will receive you.
I was told by the devil all my life; I could not do anything right. So how am I doing?
At the new Church in Boston that I had begun attending had a very mature spirit more so than the Baptist church I had left and that was only because the Baptism of Fire was a new experience for them,   I wanted to know more.    Boston could have been more discerning. However, as Christians, we do not like to judge,  though we are called to judge those things that cause others to stumble.
I prayed for a youth leader to come into the church to stir up a generation of young leaders.  A year later a young man traveled seven hundred miles to attend a school in Boston who took on the role and he is good at it he is good at a lot of things.
He formed a singles group that I became a part of, which was hard for me because I  had promised God after my divorce I would never marry again and would not until I knew it was HIM  behind it.   Until then, I became a student of HIS word.
Still struggling with things from the past and with my wife's new marriage, I backslid and not proud of it. She is no longer married today, but God has not forgotten her as he has not forgotten you.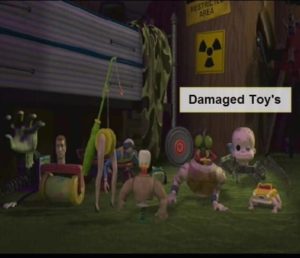 Perfection is impossible; God is the only one who could claim that. We are broken toys within Sid's house, and we do the best we can to repair the damage Sid Phillips has done to us. God desires us to always call on HIM  for help. To trust in the work and teachings of HIS SON. Jesus is coming back, and you must be ready think of yourselves as Woody or any other toy you relate to, God wants to place his name on your soul if you remain too long at Sid's's the sister Hannah will turn you into Mrs. Nesbit and have you over for tea.
Think of me as   Buzz Light Year to infinity and beyond, or would eternity and rapture work best for you?
If it is true that the devil had his eye on me because God was protecting me by telling him, I would know who the antichrist was first, then much of what had happened in Boston falls into place.
Animal behavior in what was called the Toronto blessing was for my benefit and not something that was going to happen in every church, not long after the animal behavior, the twin towers fell. I was reminded of Animals in Noah's ark and the tower of Babel, and being Hosea, I understood we are making remakes of Bible stories. Hollywood is, after all, doing it all the time.
As for the young man who started the youth ministry, he also created a church split, and we lost an oasis in Boston. God told me that HE wanted a man, a dear brother of mine who the state accused of child abuse to have and minister at the new Boston Garden bought by the church. To convict those who stood against him and bring them to repentance.
A leader of many I was told he would be.
I'm sure the enemy overheard God tell me about his plans for the Pastor in Boston and the TD Bank North Center.
This young man had Catholic influence around him. He did not do the right thing, and many have suffered because of it. I find it not surprising at all he came up to where I lived with his vision and linked into the first church I had been saved at married and baptized.
I don't believe he is an agent for supreme good. In other words, I don't think it was the Protestant Christ who sent him at all; he is not here to help me.   God almost began the revival at his church when it was at Salem, so I know it will be at Salem where the first shall be last, and the last shall be first.
I mean, he is good, and he has an affection to Christ, but agreeing or on the same page he is not in sync, he has embraced the Ecumenical Christ. Shortly after the door opened and the angels began stirring in the school, he held his services in he comes to me and has me pray away the lamps that God gave to me.
Like he wanted God to find another home,   Bobby could not possibly be the one God wants, and the devil would agree???
Not long after, he is moving out of his home because the septic system backed up into the basement.  Which has another spiritual message in it God let the sewage rise to the top of the world and let the pure water sit below until the right moment when the pure shall rise above the Poop to crush his head?
I pray he sees there are more souls to win and is not a Saul of thousands who do not want anyone to rise above the Catholic Pope and win tens of thousands.
Telling the one who has the lamps that I don't know what the lamps are for is a little redundant and risque it does not stir revival though reading the word and understanding the plan does.
Brother Abel