Demjanjuk was convicted in 2011 in Germany as an accessory to the murder of 28,060 Jews while acting as a guard at the Sobibor extermination camp in occupied Poland. Since his conviction had not been completed through the appeal judgment at the time of his death, Demjanjuk remained not guilty under German law. According to the Munich state court, Demjanjuk does not have a criminal record. Although remaining technically unconvicted under German law due to dying before his appeal was heard, the finding of guilt in a 91-day trial on 16 counts as an accessory to the murders had resulted in his being sentenced to five years in prison.
In October 1983, Israel issued an extradition request for  Demjanjuk to stand trial on Israeli soil under the Nazis and Nazi Collaborators (Punishment) Law of 1950. Demjanjuk appealed his deportation with the case heard on 8 July 1985.
I caught  the Netflix   documentary  " The Devil Next Door."
Over the course of five episodes, "The Devil Next Door" explores the case of  John Demjanjuk, a grandfather and retired Ford plant employee living in Cleveland, Ohio, in an area known as the seven hills.
The Devil, OHIO, and seven hills with a  line up like that, I had to investigate.  Satan has been on my heels since I arrived in 1959, and Father was cluing him in that I would know who the antichrist was first. He did in order to protect me.
In the early '80s, the Ukrainian immigrant was accused of being the notorious WWII Nazi concentration camp guard known as Ivan the Terrible; he was then arrested and deported to Israel, where he would face trial for war crimes.
Once he arrived and the judicial proceedings began, it was like a bandage had been ripped off a colossal, communal wound as Jews — both in Israel and those watching across the world — had to come to relive the horrors of the Holocaust through the accounts of survivors.
During this stage of my life 1986-88, I was undergoing my own personal crisis so I did not pay much attention to this man's plight.  My marriage was coming apart; sin plagued our church, and they left us without counseling or help.  It was my one-track mind that kept me on course thinking had they not hid sin things might have been resolved in a better way.
So with this running through my mind for  20 years, had they not hid sin, I went to defend the HOLY Scriptures from some Athiest who made a film called Zeitgeist who claimed the Bible was the result of us stealing the stories from Egypt.
I was led back into Egypt, and  I not only still had a love for my Gomer (wife). I had a passion for my country and noticed I was losing America to what could only be a socialist agenda that we defeated in WWII. While in Egypt, God opened my eyes to someone else who was hiding sin and used the Jewish people as slaves to do it.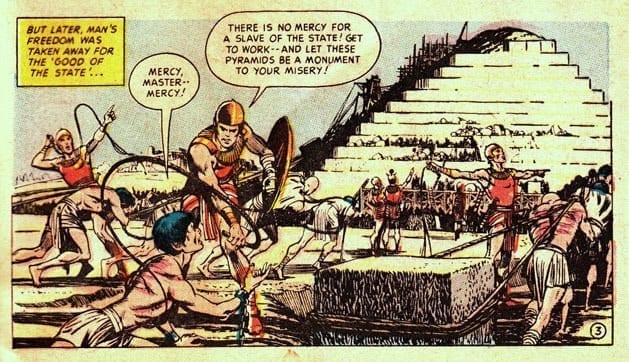 Nearly  29 years earlier, before my Christ experience, my B.C. days, I was seeing a young woman who was a nurse attending Yale  University who once mentioned to me she believed that the Sphinx might have represented  Jesus?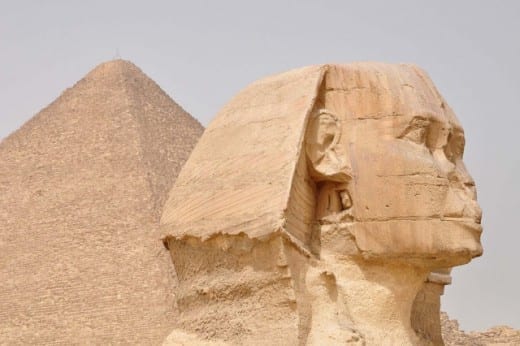 I was not saved at the time, but we talked about spiritual matters.   On my bus rides down to visit her at Yale and walk the campus, I would read publications from the World Wide Church of God, whose founder was  Herbert W. Armstrong.   I had people at my work giving me  Chick Tracts one day while down there  I was thinking to myself if I had been raised in a family with the finances to send me to a school like Yale, I would not waste my time partying but absorbing the knowledge they offered.
We walked by a cemetery entrance that had the words carved in stone, "The Dead  Shall Be Raised."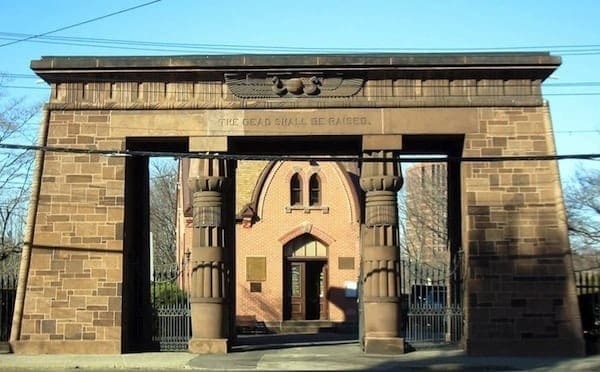 God spoke to me and said, "Even the  elite will find themselves here." I asked her if she heard the voice? She said,  "What voice?" I said, "Never mind." and asked her what the words on the entrance meant? She began to tell me what it was Christians believed about the resurrection.
I have heard the voice of God on many occasions first was at four years old again at age thirteen, then at age eighteen, and again at age twenty-two at Yale.  Then yet again the same year when I surrendered not long after visiting Yale.   Found that not only did you need to know it was his effigy in Egypt, you needed to know where it belonged the position God wants HIS SON to be in.  Once I figured it out, HE tapped me  and said: "Tag, you're it."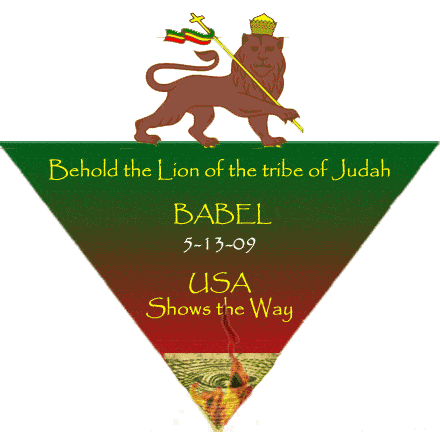 Why is it important to know who John Demjanjuk is?   He was the last person placed on trial as Ivan the Terrible a Nazi monster who pushed men and women stripped naked into the gas chambers using a bayonet in a concentration camp, and that is a reality that happened,  those things did happen. They are going to happen again in what we refer to as the coming tribulation. The devil and many adults want to deny this holocaust,  deny this part if history, and that is why many may be left who thought they were going.
We are called to be molded into the image of Jesus, and would Jesus place anything that would be a stone of stumbling or an offense to the Jews? In the docuseries, the "Devil Next Door," they show antisemitic signs claiming the Jewish people killed their Savior; that is a lie. They only inspected the sacrifice; it was the Romans who did the killing!  Go on, look it up. It's there the theology of Rome is call the good evil and the evil good.
I want, and you should want as equally as I do to thank the  Jewish People with all our hearts for sending Jesus to the cross, where would we be if they hadn't? I would never know such great love or have the relationship I have with HIM today. He gave up the Spirit so I could walk in it.
God knows what he is doing; its the ones with the doctorates degrees you have to worry about.
History repeats itself because we fail to learn from it. The enemy hated Germany because of Luther and the printing press; he equally hates Protestant America, who is great without his church here.  With his church here reveals who is his church.  Because they like to control the direction of the church, I assure you it's not in the right direction.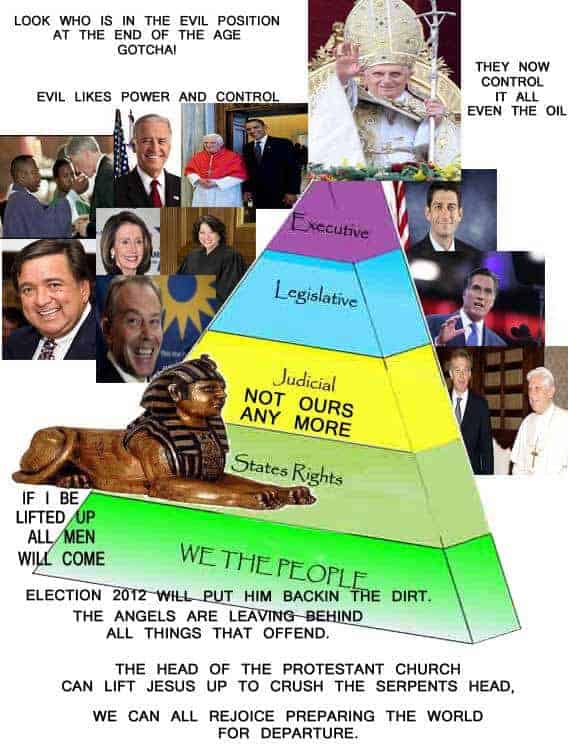 Did you know that from the Capital of Columbus OHIO to Boston Mass is 777 miles by car, a 12-hour trip and from Cleveland to Boston is   640  miles by car?
After the devil had his way with his Jesuits at the church, I was married at I went off to a Church in Woburn, where I felt I was around a very mature spirit of God.  Still, they had their idolators supporting Rome who just can't seem to see her as the problem???
That's a long way to travel to go to school, so which Christ sent you? As I see it, a specific individual has been on my heels, and I don't think it has been to help me lead the world to the cross?    He could have gone anywhere but moved to the town I moved to in 1999 with my only Son.
Father gave me the call saying people knew me, well Father, this person doesn't know me at all and he obviously thinks he knows you. He has fifty questions. I only have three, and one of them is, "How's the plumbing in the new house?"
Reader, do you know Donald TRUMP was educated by Jesuits and takes his cues from Catholic Council claiming Apostolic succession?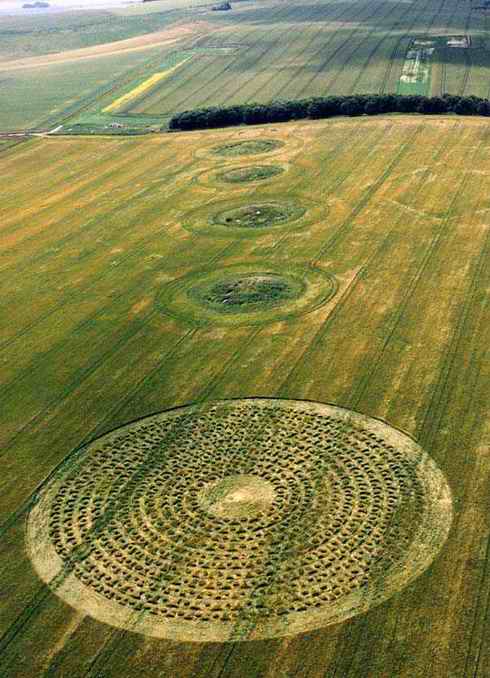 So the darkness knew I was going to be the one who would know who the antichrist was first and sent one of his agents over seven hundred miles away to stop me from doing the work God called me to do that's how I see it?
The trial was inconclusive many were left with doubt as to was this the man who killed and brutalized 28,060 Jews.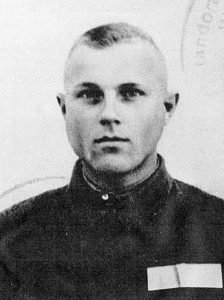 Born Ivan Mykolaiovych Demjanjuk
3 April 1920
Died 17 March 2012 (aged 91)
3+17+20+12+91 = Psalms 143 and like Hitlers  Appointed Time where Jews are Celebrating his demise. This one is also meant for the people of Israel; God knows if he is guilty as charged. Here is your prayer and in it your answer.
Psalms 143:1-12 KJV
(1)  Hear my prayer, O LORD, give ear to my supplications: in thy faithfulness answer me, and in thy righteousness.
(2)  And enter not into judgment with thy servant: for in thy sight shall no man living be justified.
(3)  For the enemy hath persecuted my soul; he hath smitten my life down to the ground; he hath made me to dwell in darkness, as those that have been long dead.
(4)  Therefore is my spirit overwhelmed within me; my heart within me is desolate.
(5)  I remember the days of old; I meditate on all thy works; I muse on the work of thy hands.
(6)  I stretch forth my hands unto thee: my soul thirsteth after thee, as a thirsty land. Selah.
(7)  Hear me speedily, O LORD: my spirit faileth: hide not thy face from me, lest I be like unto them that go down into the pit.
(8)  Cause me to hear thy lovingkindness in the morning; for in thee do I trust: cause me to know the way wherein I should walk; for I lift up my soul unto thee.
(9)  Deliver me, O LORD, from mine enemies: I flee unto thee to hide me.
(10)  Teach me to do thy will; for thou art my God: thy spirit is good; lead me into the land of uprightness.
(11)  Quicken me, O LORD, for thy name's sake: for thy righteousness' sake bring my soul out of trouble.
(12)  And of thy mercy cut off mine enemies, and destroy all them that afflict my soul: for I am thy servant.