It is sad that a religious group of people do not see G-d as a Father and claim HE has no Son. Why would anyone think this to be true? G-d is first and foremost the author of LOVE and LIFE. Light reveals both while darkness tries to steal it away. We are all G-d's children and as so it would stand to reason HE is our Father,  more to some than others. For the others have rebelled and turned away from HIM corrupting HIS word, denying HIS truth.
Christ asked us to call no man father for we have one.  HE was,  of course,  speaking of a spiritual father. Our earthly father is to mimic our heavenly father and direct us to holiness. When it comes to a spiritual father we are to have only one. He wanted us to have the same intimacy HE had so that we would not be mislead Matthew 23:9. He knew that religious people wanted to take that away from us and make the term irrelevant and common.
When I get in my truck or car I always ask G-d to sit in the driver's seat and let me sit in HIS lap and steer. One day HE spoke up and said HE liked me asking, then said but Bobby one day I want to steer.
Christ is the very image of the Father and in HIM did HE carry all the light.
John 1:1-14  In the beginning was the Word, (Father) and the Word (Son) was with G-d, and the Word (Holy Spirit) was G-d.  (2)  The same was in the beginning with G-d.  (3)  All things were made by him; and without him was not any thing made that was made. ( Without the Son life could not exist, HE is our example!) (4)  In him was life; and the life was the light of men.  (5)  And the light shineth in darkness; and the darkness comprehended it not.  (6)  There was a man sent from G-d, whose name was John.  (7)  The same came for a witness, to bear witness of the Light, that all men through him might believe.  (8)  He was not that Light, but was sent to bear witness of that Light.  (9)  That was the true Light, which lighteth every man that cometh into the world.  (10)  He was in the world, and the world was made by him, and the world knew him not.  (11)  He came unto his own, and his own received him not.  (12)  But as many as received him, to them gave he power to become the sons of G-d, even to them that believe on his name:  (13)  Which were born, not of blood, nor of the will of the flesh, nor of the will of man, but of G-d.  (14)  And the Word was made flesh, and dwelt among us, (and we beheld his glory, the glory as of the only begotten of the Father,) full of grace and truth.
This image is of a child's face and no matter which way you look at him he is always the same upside down or right side up. It is a characteristic of his Father and Our G-d HE is always the same. What HE didn't like in the old testament HE still doesn't like.  There are two eyes that look like the store chain Target.  The angels are targeting the earth for destruction because of what is happening to the children.  They love children and they are taking all the children that are 12 and under.  If they have given their life to Christ it is a guarantee.  The eyes add to four people are not seeing the importance of the first four commandments. The hairs on his head and on his chin add to 14, G-d knows the very numbers of the hairs on our head (Luke 12:7). The total is 18 and the first 14 verses of…
Matthew 18:1-14  At the same time came the disciples unto Jesus, saying, Who is the greatest in the kingdom of heaven?  (2)  And Jesus called a little child unto him, and set him in the midst of them,  (3)  And said, Verily I say unto you, Except ye be converted, and become as little children, ye shall not enter into the kingdom of heaven.  (4)  Whosoever therefore shall humble himself as this little child, the same is greatest in the kingdom of heaven.  (5)  And whoso shall receive one such little child in my name receiveth me.  (6)  But whoso shall offend one of these little ones which believe in me, it were better for him that a millstone were hanged about his neck, and that he were drowned in the depth of the sea.  (7)  Woe unto the world because of offences! for it must needs be that offences come; but woe to that man by whom the offence cometh!  (8)  Wherefore if thy hand or thy foot offend thee, cut them off, and cast them from thee: it is better for thee to enter into life halt or maimed, rather than having two hands or two feet to be cast into everlasting fire.  (9)  And if thine eye offend thee, pluck it out, and cast it from thee: it is better for thee to enter into life with one eye, rather than having two eyes to be cast into hell fire.  (10)  Take heed that ye despise not one of these little ones; for I say unto you, That in heaven their angels do always behold the face of my Father which is in heaven.  (11)  For the Son of man is come to save that which was lost.  (12)  How think ye? if a man have an hundred sheep, and one of them be gone astray, doth he not leave the ninety and nine, and goeth into the mountains, and seeketh that which is gone astray?  (13)  And if so be that he find it, verily I say unto you, he rejoiceth more of that sheep, than of the ninety and nine which went not astray.  (14)  Even so it is not the will of your Father which is in heaven, that one of these little ones should perish.
Children that die before their parents find themselves in the house of Abel he died seven hundred years before his parents. G-d placed Abel in charge of the children and we love to play games and draw pictures and wreak havoc on the enemy,  he hates children! We are trying to reach the gaming generation to help win the game for Jesus and prepare the way of the Lord.
To travel from one world (heaven) to the next a vehicle is needed and that vehicle is the womb.  How did you come here?  What ship did you travel in?  Have you taken good care of her?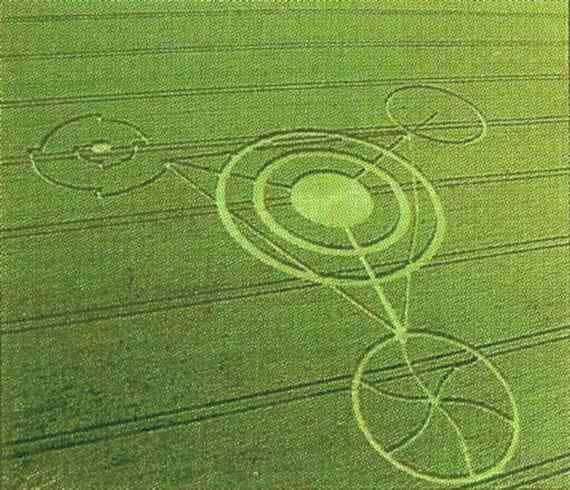 19 minutes into the video learn of our methods of transportation.

John 14:23-24  Jesus answered and said unto him, If a man love me, he will keep my words: and my Father will love him, and we will come unto him, and make our abode with him.  (24)  He that loveth me not keepeth not my sayings: and the word which ye hear is not mine, but the Father's which sent me.
I first brought these crop images and the passages they point too in a binder given to a man of G-d thinking that in his zeal for Jesus and souls he would stand up and proclaim G-d is doing a new thing and opening HIS word to the world in pictures. Instead,  the following Sunday as I was excited about winning souls for Jesus. He said some people still believe the only version of the Bible is the King James version of the Bible. Not one word of the supernatural intentions of G-d.
I tried to use another translation to do them and I felt the spirit turning away and not happy with the work.  The Welsh revival of 1904 and the Azusa street revival used the KJV and the men who started it stood on that word it was the man G-d called that started the fire.
What stopped the revival is the gifts. Everyone wanted to see the gifts in operation and neglected the word.  Allowing the enemy in.  So people like Joseph Smith could misdirect others with a corrupt word. Like Rome, the emphasis was not placed on the word.  Leaving the enemy to do Islam.
G-d wanted someone to find where HIS son was mocked and degraded first on the Earth where the new world order began.   G-d used the man he anointed to start the fire behind the pulpit.  You can not start a fire with wet matches and watered down gospels. If you were a conductor in a symphony and the word your piece to play,  the orchestra (the congregation) constantly sounds like it is turning up and there is no one Chord (One accord). We got here by jealousy and it's about time some of you men grew up. Adam added to the word and it started the problem.  Pastor G-d may regard you,  respect however,  is earned through obedience.    Laughing at us who still stand on the KJV is so mature of you!